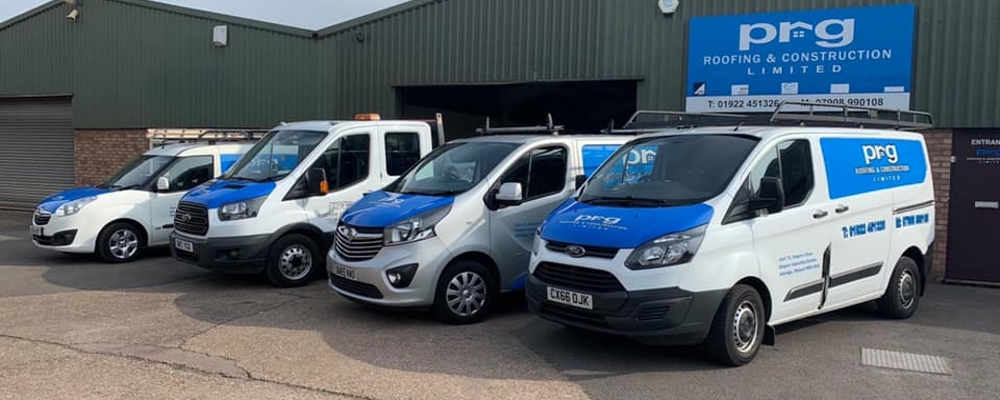 About Us
PRG Roofing & Construction LTD is a family run business, who believe in providing top quality workmanship, top quality customer service and value for money. We have many members of our family work for our company including 3 generations, from the office and administration side of things to the actual roofers on the roofs and the site managers overseeing the jobs , we truly are the epitomy of a family run business.
We have been roofers for the last 50 years and therefore have a considerable amount of experience in the roofing industry. There is not a job we have not worked on, from simple roof repairs, complete re-roofs to being headhunted to go out and slate a 200ft church spire in Canada.
PRG Roofing and construction Ltd is a growing but well established business based in Walsall, however we carry out jobs spread throughout the uk.
A high percentage of our business is from recommendation and word of mouth from our past and present customers. We are proud of our reputation and think our testimonials from past customers speak for themselves.
We are very proud of our workforce and the work that they do, the majority of our team have been with us for many years, starting out as school leavers and who over the years we have taken them through their qualifications to become certified, fully qualified, fully insured roofers.
We cover all aspects of roofing from simple roofing repairs, complete re-roofs, soffit fascia and guttering jobs to jobs on much larger scales including re-roofing high rise flats, schools, public buildings and even undertaking large contracts for local housing authourities.
We are proud to be a member of the 'NFRC' (national federation of roofing contractors) and 'competent roofer' both governing bodies overseeing correct roofing procedures and highest quality roofing work. To be allowed to become a certified member off these 2 exclusive governing bodies isnt something that comes easy and to remain part of them means that our work is always top quality and subject to be scrutinised at any point! Again creditations that our company are extremely proud of.
PRG Roofing and Construction Ltd pride ourselves on being open, honest and trustworthy and our promise to our customers is that we guarantee that we will be all of these things from our first point of contact until the job is finished and our customer is 100% happy.