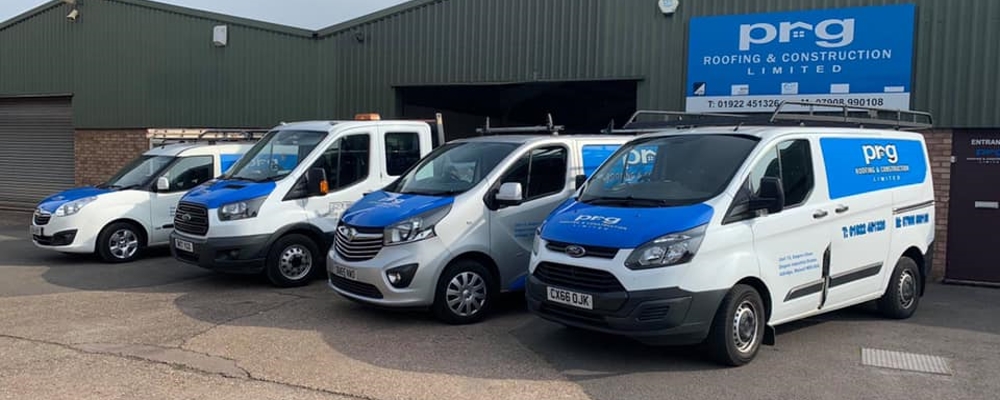 Testimonials
PRG Roofing & Construction LTD is a family run local business who have specialised for fifteen years plus in the refurbishment of homes within The Affordable Housing Sector. They employ highly skilled Managers and Operatives whose quality of work and Customer service ethic makes them leaders within their field. Service feedback from Private Home Owners, Housing Corporations and their Customers alike is always approving, positive and complementary.
"Lovely workers, turned up on time, well mannered and never stopped all day."
"Over the moon, can't believe how different the roof looks and I don't have to use my heating as much."
"Brilliant, can't believe how quick the work was completed."
"I would recommend to anyone, high class company, product and fitting team."
"Very satisfied, came when they said they would and cleared up all the mess when they were finished."
- Lena (Project Assistant), Walsall Housing Group.
PRG Roofing has completed a substantial pitched roof replacement programme on behalf of Axis Europe. This consisted of 450 properties over nine months with both concrete tiles and slates.
The service was always delivered above the expected level, with strong levels of communication and attention to detail. PRG Roofing and their staff are very friendly and any change in the scope of work was always accommodated and fulfilled. I would have no hesitation in recommending PRG Roofing to any organisation and look forward to working in partnership again on future projects.
- Contracts Manager, Axis Europe